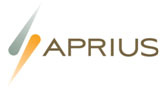 One of the vendors that presented during Gestalt IT's Tech Field day 2010 in San Jose was Aprius (http://gestaltit.com/field-day/) (http://www.aprius.com/.)  Aprius's product virtualizes the PCIe I/O bus and pushes that PCIe traffic over 10GE to the server.  In Aprius's model you have an Aprius appliance that houses multiple off-the-shelf PCIe cards and a proprietary Aprius initiator which resides in the server.  The concept is to be able to not only share PCIe devices to multiple servers but also allow the use of multiple types of PCIe cards on servers with limited slots.  Additionally there would be some implications for VMware virtualized servers as you could potentially utilize VMware Direct-Path I/O to present these cards directly to a VM.  Aprius's main competitor is Xsigo which provides a similar benefit using a PCIe appliance containing proprietary PCIe cards and pushing the I/O over standard 10G Ethernet or Infiniband to the server NIC.  I look at the PCIe I/O virtualization space as very niche with limited use cases, let's take a look at this in reference to Aprius,
With the industry moving more and more toward x64 server virtualization using VMware, HyperV, and Zen hardware compatibility lists come very much into play.  If a card is not on the list it most likely won't work and is definitely not supported.  Aprius skates around this issue by using a card that appears transparent to the operating system and instead presents only the I/O devices assigned to a given server via the appliance.  This means that the Aprius appliance should work with any given virtualization platform, but support will be another issue.  Until Aprius is on an the Hardware Compatibility List (HCL) for any given hypervisor I wouldn't recommend to my customers for virtualization.  Additionally the biggest benefit I'd see for using Aprius in a virtualization environment would be passing VMs PCIe devices that aren't traditionally virtualized, think fax-modem etc.  This still wouldn't be possible with the Aprius device because those cards aren't on the virtualization HCL.
The next problem with these types of products is that the industry is moving to consolidate storage, network and HPC traffic on the same wire.  This can be done with FCoE, iSCSI, NFS, CIFS, etc. or any combination you choose.  That move is minimizing the I/O card requirements in the server and the need for specialized PCIe devices is getting smaller every day.  With less PCIe devices needed for any given server, what is the purpose of a PCIe aggregator?
Another use case of Aprius's technology they shared with us was sharing a single card, for example 10GE NIC among several servers as a failover path rather than buying redundant cards per server.  This seems like a major stretch. This adds an Aprius appliance as a point of failure to your redundant path, and still requires an Aprius adapter in each server instead of the redundant NIC.
My main issue with both Aprius and Xsigo is that they both require me to put their boxes in my data path as a single additional point of failure.  You're purchasing their appliance and their cards and using that to aggregate all of your server I/O leaving their appliance as a single point of failure for multiple servers I/O requirements. I just can't swallow that, unless I have some 1-off tye of need that can't be solved any other way.
The question I neglected to ask Aprius's CEO during the short period he joined us is whether the company was started with the intent to sell a product, or the intent to sell a company.  My thinking is that the real answer is they're only interested in selling enough appliances to get the company as a whole noticed and purchased.  The downside of that is they don't seem to have enough secret sauce that can't be easily copied to be valuable as an acquisition.
The technology both Aprius and Xsigo market would really only be of use if purchased by a larger server vendor with a big R&D budget and some weight with the standards community. It could then be used to push a PCIeoE standard to drive adoption.  Additionally the appliances may have a play within that vendors blade architecture as a way of minimizing required blade components and increasing I/O flexibility, i.e. a PCIe slot blade/module that could be shared across the chassis.
Summary:
Aprius seems to be a fantastic product with a tiny little market that will continue to shrink. This will never be a mainstream data center product but will fit the bill for niche issues and 1-off deployments.  In their shoes my goal would be to court the server vendors and find a buyer before the technology becomes irrelevant, or copied. Their only competition I'm aware of in this space is Xsigo and I think they have a better shot based on deployment model. They're proprietary card in each server becomes a non-issue if a server vendor buys them and builds them into the system board.